PASCAL's KEVIN COYNE HOME PAGE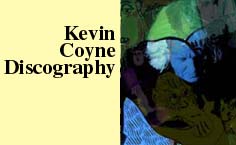 WILL OLDHAM AND "THE BABBLERS"

Bonnie 'Prince' Billy and the Cairo Gang from 12/7/10 (Photo Barry Yanowitz)

In October 2010, on Chicago WBEZ radio show, Oldham and his recent musical partner Emmett Kelly (aka The Cairo gang) played an amazing version of Are you deceiving me and had many good things to say about Babble. Oldham said that before Xmas 2010, he would play the whole Babble live, in the US with Angel Olsen singing the female parts. The blog galaxy soon picked up on the subject and we got many live videos and reports:
- Are you deceiving me performed at Lincoln Hall, Chicago, September 29, 2010 (late show, video).
- Sweetheart (Ronnies, Chicago 28 Sep 10, video).
- It Really Doesn't Matter / We Know Who We Are (Dec 2010, video)
- Brooklyn Vegan blog gave out a very interesting low-fi studio version of Come Down Here (Dec 9 2010).
- Lonely Man video (12/8/10 at Town Hall, NYC ?)
- This website includes an audio mash-up from the Dec 8 10 at Town Hall, NYC show and here, Lonely Man, a free mp3 from The Babblers, recorded Town Hall, NYC, 08.12.2010.
- Are you deceiving me performed at Lincoln Hall, Chicago, September 29, 2010 (late show)

There were so many US journalists wondering who the hell was this Coyne guy that Oldham was rambling about that I had to do this special page about it:

First check this old Oldham article about Coyne and Babble ("Last night, a record changed my life").
The Thread (Nov 23 2010)
Who are the Babblers? by Brian Howe on November 23, 2010
It's not a rhetorical question: Really, who the hell are the Babblers? Many readers will already be familiar with Will Oldham, a.k.a. Bonnie "Prince" Billy, who performs at Reynolds Industries Theater on December 4. (For those who aren't, Amanda Petrusich's introductory Thread post is a great place to start.) And Oldham fans will recognize his backing band the Cairo Gang, who played on Oldham's most recent album, The Wonder Show of the World. (Pitchfork said of the Cairo Gang's self-titled debut, "[They] take the instrumentation of gentle British 70′s folk with the free-form composition and detached, beard-stroking vibe of post-rock, all executed with the fidelity and humility of homespun indie rock.")
But careful readers will notice three mysterious words at the top of the show's Duke Performances webpage: "Opener: The Babblers." No further mention of the Babblers appears on the page, and a trip to Google does little to clarify matters. The top Google result for "Babblers" is the website of an online community for Porsche Boxster owners, so that's no help. Wikipedia returns a result for the "Old World Babblers," which sounds promising but turns out to be a species of passerine birds. You might think you've hit paydirt when you discover "the babbler's Web Site," which contains a couple inscrutable links, a headshot, copyright information, and the phrase "Why are you here? I don't have anything here." False alarm.
A search for "The Babblers band" returns a result for a Rolling Stones cover band and another for the MySpace page of a collective of musicians from around the world who've never met each other, collaborating on tracks online. Could it be? You never know what to expect from Oldham, but these both feel like red herrings to us. Finally, a search for "Babblers + Will Oldham" returns the Duke Performances webpage and some 2010 Oldham tour dates that also featured the mysterious Babblers, but no other information on the group. As we'll continue to explore on The Thread this week, Oldham has been a trickster for his whole career, and unless you happened to attend one of the aforementioned 2010 shows, there's only one way to find out who or what the Babblers are: Buy a ticket for the show and discover what he's got up his sleeve this time.

Pitchfork (Dec 1st 2010)
Will Oldham Debuts Mysterious New Band
Legendary Americana enigma Will Oldham tends to traffic in secrecy. So when he played his first show with new band the Babblers, he did it unannounced, in a small city, with zero promotion. But now details about the show are on the internet anyway. That's 2010 for you.
As Consequence of Sound reports, the Babblers played their first show last night at the small Chattanooga, Tennessee venue Discoteca. The six-piece band, led by Oldham and a woman known as Angela Babbler, played while wearing sunglasses and comfortable-looking hooded urban-camo fleece pajama jumpsuits. (TwentyFourBit believes that Angela Babbler is actually Angel Olsen.) The Chattanooga blog Chattarati was at the show, and they've posted a report and a YouTube video, which you can see here. In that video, the band goes from an angular punk-descended attack to the sort of eerie stillness that Oldham often conjures in his best-known project, Bonnie "Prince" Billy. Chattarati says that they played for an hour, and Consequence of Sound puts the number of people at the show somewhere around 150.
Chattarati also got a quick and characteristically mysterious interview with Oldham. In the chat, Oldham says that the Babblers have been a band for "not very long", that he's known Angela for a long time, that drummer Van comes from Oldham's hometown of Louisville, and that they're hoping to record soon in either Little Rock, Arkansas or Chicago. The band has no website, and Drag City, Oldham's label, hasn't responded to requests for further info. UPDATE: A reader points out that the Babblers are covering songs from Kevin Coyne and Dagmar Kraus' 1979 album Babble, a particular favorite of Oldham's. In the video below, they're covering "It Doesn't Really Matter".

The Thread (Dec 3 2010)
Unraveling the Babblers by Brian Howe
On November 23, we posted an item entitled "Who are the Babblers?" that investigated the secret identity of Bonnie "Prince" Billy & the Cairo Gang's opening act for their Duke Performances show. After digging up a lot of red herrings online, our first viable clue eventually came from a commenter called "oshoney." "Your answer…" oshoney wrote on our post, "Will Oldham's [a.k.a. Bonnie "Prince" Billy's] newest band. They're a six piece and Will splits lead vocal duties with a girl (not sure who exactly). They played a secret show in Chattanooga, Tenn. tonight and I was there. It was pretty great. I really loved their stuff."
On December 1, Pitchfork posted a news item entitled "Will Oldham Debuts Mysterious New Band." Pitchfork reported that "[t]he six-piece band, led by Oldham and a woman known as Angela Babbler, played while wearing sunglasses and comfortable-looking hooded urban-camo fleece pajama jumpsuits" during a November 30 show at the Chattanooga, Tennessee venue Discoteca—the same show to which oshoney referred. Chattarati also reviewed the show with pictures and posted an unforthcoming Q&A with Oldham.
Pitchfork seems to have gleaned its information from a post in Consequence of Sound, who wrote, "Our own Carson O'Shoney dragged himself to Main Street and was treated to what seems like the first performance by Will Oldham's newest project—The Babblers." (Yep, that's got to be our "oshoney.") The CoS post included a picture of the Babblers in action, while Pitchfork provided a video.
Both Pitchfork and CoS soon updated their posts with information gleaned from TwentyFourBit and reader tips—the same clues that a poster called "simmerdown" recently added to our initial Babblers post. TwentyFourBit reported that "Angela Babbler" was actually Angel Olson, whom Oldham confirmed was part of his live band in The Thread's interview (while remaining more circumspect about the Babblers). TwentyFourBit posted a video of the Babblers performing a cover of "Sweetheart" by Kevin Coyne and Dagmar Krause.
Thread reader "simmerdown" also posted a link to the Discogs page of a Portuguese 7-inch record from 1998 where Bonnie "Prince" Billy covered two songs by Coyne, which Discogs mistakenly has as "Kevin Loyne." Coyne was a British musician, singer, songwriter, filmmaker, actor, and writer. Dagmar Krause is a German singer and art-rock veteran. In 1979, Coyne and Krause made an album together called Babble, released on Virgin Records. The controversial live performances of Babble mixed theater and music, as you can see in this film, by Claudia Strauven and Wolfgang Kraesze, of Coyne and Krause performing in Berlin. Coyne had indicated that the album was based in part on the infamous "Moors murders."
All the evidence suggests that the Babblers are entirely dedicated to covering songs from Babble, as all of the live songs identified so far are from the record—Pitchfork retroactively identified the video it posted as the song "It Really Doesn't Matter." And back in October, The Word posted a video of Oldham performing Babble's "Are You Deceiving Me?" and reported, "Will Oldham has hinted that he will play the whole of Kevin Coyne's album Babble live on tour in the USA before Christmas." Coyne's outsider status, raw-boned theatrical style, and bold statements upon romantic travails and mental health all mark him as a kindred spirit with Oldham. But Bonnie "Prince" Billy always has a few more tricks up his sleeve, and the only way to know for certain what the Babblers are about is to attend the show at Reynolds Industries Theater tomorrow night.
The Thread (Dec 6 2010)
Bonnie "Prince" Billy & Baffling Babblers by Peter Blackstock
If you came to Reynolds on December 4 to see Bonnie "Prince" Billy and knew nothing about the late-announced opening act, the Babblers, you had plenty of company. Even what little was said about the act here on The Thread—in an interview with Bonnie brainchild Will Oldham that was also printed in the program handed out at the show—was partially fabricated, which is typical of Oldham's cagey persona. We had to dig up further info on our own.
The Babblers turned out to be the alter-ego of the Bonnie "Prince" Billy lineup. Dressed in sunglasses and one-piece pajamas with hoods, the six band members ambled onto a mostly dark stage that was adorned by a handful of small table lamps and a vertical trellis of white Christmas lights. One could have easily taken this for some sort of silly dalliance, but in fact, it's a rather complex conceptual project: The group's name is a reference to Babble, an obscure, rock-opera-ish album from the late-70s by the late British outsider artist Kevin Coyne and German singer Dagmar Krause. The hour-long set was an in-sequence performance of the entire Babble album, with Oldham and Angel Olsen, as "Angela Babbler," in the lead vocal roles.
But was it any good? Well, that may depend upon your tolerance for psychotic art-rock purportedly based on a notorious 1960s mass-murdering couple. (England's "Moors murders" were similar to this country's Manson Family murders.) It might have helped if the audience were more informed about the concept; as it was, the performance seemed a little too much like weirdness for weirdness' sake, and it didn't help that the source material is of rather inconsistent quality.
Still, there were moving moments: Oldham's foreboding presence on opener "Are You Deceiving Me?," Olsen's emotional delivery of "Lonely Man," the surprisingly poppy "Sun Shines Down On Me." By far the most affecting number was the closer, in which the full six-piece lineup chanted, "It doesn't matter who you are, we know who we are," over and over, as they gradually stopped playing their instruments, turned off the table lamps one by one, and slowly exited the stage—still singing that simple mantra all the while.
The strangeness of that beginning made it somewhat jarring to shift back into "normal" mode for the main set, even allowing for the oddball nature of Bonnie "Prince" Billy's music. Mostly, that comes from Oldham's overtly awkward stage gestures and antics: ill-timed hops and jumps, tugs at his clothing, and perching on one leg, flamingo-style. Beyond the artifice was a very good band and some richly engaging music, voiced mostly in an Americana context and owing much to the legends of that form. No surprise, then, that Oldham turned to the twin pillars of Willie Nelson's 1971 album Yesterday's Wine—"December Day" and "It's Not for Me to Understand"—to bookend the set.
It's mostly Oldham's own songs that haunt and intrigue, though. From older numbers dating back to his Palace Music days such as "New Partner" to recent material such as "With Cornstalks or Among Them," from this year's The Wonder Show of the World, his beguiling words received exquisite instrumental support from the supporting cast—Emmett Kelly (a.k.a. the Cairo Gang) on guitar, Ben Boye on piano, Danny Kiely on bass, Van Campbell on drums, and the significant new discovery Olsen on harmony vocals.
Just don't try to follow him too closely, as he warned amid the ambient accompaniment one of the evening's most moving and telling numbers: "If you listen to me, you are lost."
Flagpole (Dec 7 2010)
Bonnie "Prince" Billy, w/ The Babblers Wednesday, Dec. 1 @ 40 Watt Club by Marshall Yarbrough
This last Wednesday's show at the 40 Watt was among the best shows I have seen—one of those rare experiences when something clicks in my head about a performer, where I realize I've seen something remarkable and at the end stumble starstruck back home to bother my roommate by talking his ear off about it while he tries to go to sleep.
I arrived at half-past eight to a half-bare club strewn with bright-colored baubles and a blow-up snowman. Tables and chairs were set out in the middle of the floor; higher tables and stools were behind these. In the back by the sound guy was the coat check: a clothing rack with Christmas lights wound round and a handmade sign, tended by a forlorn-looking employee. A large, intimidating guy working the floor wore camo-pants and a Santa hat.
Before the bulk of people were there, The Babblers came on stage. The Babblers consisted of all six members of the headlining band dressed in odd costumes and playing genre music so powerful that I who had feared a gimmick stood stupified and dropped my pen cap a few times, flummoxed. I took wild, ecstatic notes of each song but really the best I can give now are impressions. The band moved from organ-driven barnburners to country ballads—its control of dynamics impeccable. I recognized none of the songs they played save one, a cover of Kevin Coyne's "Come Down Here." Such was the musicians' command that all the songs could have been covers, the band taking possession of them through sheer bravado.
When I mention genre in referring to The Babblers I don't mean to suggest that each of their songs would fit easily within a particular category; rather, I mean to refer more to the way they went about the performance. There was self-awareness in the music—every musician on stage radiating a deep familiarity with what they were playing and showing a kind of supreme joy to be playing it—the kind of joy you find in the blood spatters of Tarantino films or the antics of Godard's, a joy that leads to a profound trust arising between audience and performer. There is great art out there, and the performer knows about it channels that knowing through this performance. It doesn't matter if the audience doesn't know the source material; it is mirrored through the joy it brings to the performer.
Trading off vocals during the set were Will Oldham and Angel Olsen. Their actions on stage were affected, unnatural, and thus wholly aware; there was conciousness in each move they made, each note they sang. The costumes the band wore added to the effect—the four backing musicians dressed in blue skull-patterned pajamas, the singers also in pajamas, theirs featuring red splotches on a black background. It was as if the singers were a network of burst capillaries for which the rest of the band was responsible. Every member wore sunglasses which further abstracted the band from both the audience and the songs themselves. Oldham cavorted about in his odd manner, moving like the robot Maria from Fritz Lang's Metropolis. Olsen sat impassive, happy to play the indifferent lover to Oldham's mad Pierrot until her turn came to sing, her voice passing in reediness from Loretta Lynn to Dolly Parton and finally settling on a sort of menacing Betty Boop quality that was as wonderful as it was unnerving.
The set progressed and these roles faded away as the band was swept up in song amidst a backdrop of incongruous crowd noise. The last song ended and a short interval was enough for the band to don formal attire. Oldham himself was sporting black eyeliner and pink nail polish as if to remind us that, if less extreme than The Babblers' pageantry, Bonnie "Prince" Billy, too, was a persona. I was just relieved to finally be able to see the band's eyes.
The second song in the set, "Go Folks, Go," was one of a number of songs from the latest album that the band played tonight, all of which had in common that their treatment live far surpassed that on the record. But where hearing this last record had furthered my uncertainty about what to think of Will Oldham's music in light of the high praise it has received, this show erased my doubts completely. Few have such control of their voices as Oldham does. As Bonnie "Prince" Billy he sang differently than he had even with The Babblers an hour earlier. Where his voice needs presence, he gives it presence; if his voice falters, he meant it to. Live, I came to look forward to hearing the guitar lines Emmett Kelly plays on the album as I had not done since I was thirteen years old and listening to Cream. That the strength on display in concert isn't readily apparent on The Wonder Show of the World doesn't mean it isn't there, and I will be revisiting it as well as Oldham's other material.
When the band came out for an encore, I was pleased but exhausted. You can hold yourself willing to receive for only so long—call it aesthetic fatigue. My feet hurt. Not wanting to give a dollar for the coat check, I was now burdened with clothes in a hot club with a big crowd. The band played a slow religious number in a foreign tongue and another album track, then went off-stage. The lights came on, and I was out of there.
guttercandy.com (Dec 8 210)
Bonnie "Prince" Billy, The Town Hall, Manhattan, NY, December 8, 2010
Will Oldham, better known through his most famous alter-ego, Bonnie "Prince" Billy (BPB), is a musical chameleon, whipping through styles of music faster than most artists put out albums. From Velvet Underground-style garage rock to southern gothic alterna-folk to laidback country, the genre-hopping Oldham is prolific and very restless, yet he manages to maintain a high level of quality control no matter what musical style he is currently enamored of.
He brought a couple of his current musical muses to the Town Hall in Manhattan this past Wednesday evening.
The first, The Babblers, is a brand new Oldham project launched in conjunction with Chicago-based singer Angel Olsen. As their name indicates, the raison d'etre of The Babblers, aside from allowing Oldham to investigate another genre of music—Euro art rock, this time—is to play the cult classic album Babble: Songs For Lonely Lovers, by Dagmar Krause and the late Kevin Coyne, in sequence onstage.
The Babblers appeared in suitably eccentric garb for the upcoming art-rock extravaganza, dressed in multi-colored pajama onesies, Oldham himself adding a blue do-rag and shades plus hoodie to obscure his image as much as possible (the trademark beard was a dead giveaway, however) and place the focus on the music.The stage had the feel of cheap hotel room, possibly the scene of an illicit tryst between two lovers, with some crappy junk shop lamps and a few Xmas tree lights providing the sole illumination of the band.
What could have been a dilettante-ish disaster actually turned out to be one of the surprise musical highlights of the year. Though a fan of both Coyne and Krause, I had somehow missed out on Babble; its songs seemed brand new in the hands of these Babblers, and indeed, many in the audience probably thought they were hearing original material.
Olsen, also wearing a pair of outsized shades, was especially impressive in the Krause role, whether strongly emoting cabaret-style on the hypnotic rocker "Sweetheart" or crooning on "My Mind's Joined Forces."
BPB himself channeled his inner Iggy Pop as he gyrated across the stage and generally "rocked out" on the album's harder numbers: while Oldham's tremulous quaver is nothing much like Coyne's raspy blues shout, both voices are highly idiosyncratic and that worked to Oldham's benefit.
By the time Oldham's and Olsen's voices entwined on the album's final song, "It Doesn't Really Matter – We Know Who You Are," -- with the rest of the Babblers eventually harmonizing along as the band picked up their gear, turned out the lamps and left the stage -- they had the audience eating out of their palms.
After a 30 minute break and a change of attire—suits for the men, this time, plus some black eyeliner for Oldham—BPB and his latest backing band (the Babblers minus the onesies and shades) appeared onstage. The vibe and the persona now changed – even Oldham's body movements were different, fidgety and less fluid, as he often sang while balancing on one leg, like an Ian Anderson without the flute.
The first number, a cover of Willie Nelson's "December Day," went well with the suits, as Oldham gave it a classy, Sinatra-esque vocal treatment.From there, it was a fleshed-out rendition of the excellent "Troublesome Houses" from his latest, The Wonder Show of the World.
T his and other numbers gave Oldham's "Cairo Gang" partner, guitarist and vocalist Emmett Kelly, a chance to shine: Kelly provided strong backing vocals, his voice often meshing with the much-improved pipes of Oldham and the talented Olson (sadly under-utilized in this portion of the evening's festivities) to create lovely three-part harmonies.
At times, as on "That's What Our Love Is," the breezy, summery melodicism recalled 1970s soft-rock staples like America--if they had penned lines like "the smell of your box on my moustache."
When things got just a little too groovy, Kelly found spaces in the music to erupt with some fiery lead guitar, at other moments adding some crunchy, Neil Young-like electric rhythm playing.
Other highlights included a dark treatment of "You Are Lost" (from 2009's Beware) and two numbers from Oldham's 2006 high-water mark The Letting Go: "So Everyone" and "That's What Our Love Is." Oldham's collaborator on 2005's Superwolf, Matt Sweeney, also made a guest appearance, he and Kelly kicking up a guitar-driven fuss on the aforementioned album's "Only Someone Running."
By the time of the last encore, the appropriately titled "Go Folks, Go" we had been treated to 2-and-a-half hours of solid music. The Town Hall audience was appreciative, and seemed to want to stay all night, but Oldham gestured to the exits and gently admonished us: "So go, folks, go."
We reluctantly gathered our belongings as the band did the same, like The Babblers still singing their final song's refrain as they left the stage.

Spinner (Dec 9 2010)
Bonnie 'Prince' Billy Opens for Bonnie 'Prince' Billy in New York Bonnie Andy Sheppard, Redferns
What's the easiest way to ensure your opening act isn't terrible? Open for yourself, of course, as enigmatic folk singer Bonnie "Prince" Billy, aka Will Oldham, has done this past week along the east coast. Over the last week, the Prince debuted a new band called the Babblers, and put them on the bill as the opening act, culminating Wednesday night at New York City's prestigious Town Hall -- not a bad gig for a band with no known recorded music and a relative short time playing together.
The Babblers stage setup is limited to just a few old lamps on the stage, leaving audiences with a rather mysterious view. Bonnie Billy and his bandmates wear body suits that look of a soft velour, with their hoods up -- but babble they do not. In fact, they only played Kevin Coyne and Dagmar Krause's 1979 album 'Babble (Songs for Lonely Lovers)' from start to finish.
Concern could mount around this being a ramshackle experiment -- a band wearing velour jumpsuits certainly hints at that -- but the Babblers pay homage to this relatively obscure album in a fit of country-fused blues on 'Stand Up,' some faint reggae on 'Sun Shines Down On Me' and a rather jarring 'It's My Mind.' Billy alternated vocal duties with his female counterpart, Angel Olson, who was barely visible beneath a pair of large sunglasses and her own body suit.
As the Babblers left the stage, they were nice enough to turn out the lights for Bonnie "Prince" Billy and the Cairo Gang, the evening's headliner.
As the Prince and his Cairo companions came on stage dressed in dapper suits, it quickly became evident that the Babblers and Bonnie Billy's gang were, in fact, the same exact band. Such is the foolproof plan to ensure no crappy openers send your fans to the bar.
For this short run of shows, Bonnie Billy is supporting 'The Wonder Show of the World,' an album released this past spring with Emmett Kelly, who records under the Cairo Gang moniker. Yet they continued the covering aspects of the Babblers by opening the show with Willie Nelson's 'December Day,' a song taken from his 1971 album 'Yesterday's Wine.' From there, the band meandered into a slow, nocturnal haze for a host of 'Wonder Show' songs like 'With Cornstalks and Among Them' and 'The Sounds Are Always Begging,' as well as mixing in a few Bonnie Billy songs such as 'Cursed Sleep,' 'Strange Form of Life' and a messy 'So Everyone.'
It was that last tune that exhibited one of the more unrestrained moments, where Bonnie tried to stop the song but the band kept playing on. Which makes sense: babblers are notorious for having a hard time keeping quiet, even at the most inopportune moments.
Voice (Dec 9 2010)
Live: Bonnie Prince Billy & the Cairo Gang Play Dress-Up at Town Hall By Andy Beta
Better than: Any other band wearing both pajamas and black suits in the course of one night.
"Are you deceiving me?" went the first line of the tonight's six-piece opening band, the Babblers. But wait a second, the frontman in that band--despite the hoodie and sunglasses--sounds an awful lot like Will Oldham! Turns out the Babblers are Oldham's hour-long ode to Babble, the 1979 collaborative album between UK iconoclast Kevin Coyne and German avant-garde songbird Dagmar Krause. A concept album based on the infamous couple of Ian Brady and Myra Hindley (Google 'em), Babble also doubles as an exploration of changing mindstates in any relationship--psychotic, murderous or otherwise. As to what the Babblers' stage garb--which includes not just sunglasses but also urban camouflage onesies--is all about, well, the mind reels. Which is similar to the effect of hearing newcomer Angel Olson.
In the Babblers, she handles Krause's role expertly and proves the perfect foil for Oldham, who sings at almost a full-throated yell throughout. On the show-stopping "Sweetheart," Olson drops into ragged, frantic screams that leave the crowd at Town Hall short of breath. Meanwhile the band, helmed by guitarist Emmett Kelly, veers from punk chords to group harmonizing on the last song of the set. For an hour, the Babblers are the weirdest roadhouse Kevin Coyne tribute band in the world.
And then, after a half-hour intermission, Billy and gang return to the stage, now bedecked in black suits, a black doo-rag atop Oldham's own bald head. Aside from an upright bass and harmonium, the instrumentation had changed little, and while the band still ranged from raucous to pin-drop quiet, they did so at a much slower clip. They started with an elegant cover of Willie Nelson's "December Day" (from his 1970 album Yesterday's Wine) and drew heavily from this year's The Wonder Show of the World, the sparse duo outing from Oldham and guitarist Emmett Kelly, a/k/a the sole member of the Cairo Gang. No matter how slow and nuanced the songs were, Kelly skillfully found space in which to take his solos, while Oldham struck innumerable flamingo leg poses through much of the performance.
Superwolf guitarist Matt Sweeney sauntered out for two numbers but lost in it all was Olson. A highlight of the first set, she was underutilized the rest of the night, save for a luminous take on The Letting Go's "Cursed Love" and Lie Down in the Light's "So Everyone." When she reached the line "I have a little magic left in me," one couldn't help but wishing we could hear some more of it.
Critical Bias: Wanted to start a religion based on Palace Brothers' Days in the Wake back in '94.
Overheard: "Take off your doo-rag!" To which Oldham replied: "No, as now my 360 has a crease in it."
Random Notebook Dump: Olson evokes Hope Sandoval on one song, Tammy Wynette on another, then turns into a screaming punk goddess on a third. A testament to Krause's own singular pipes, perhaps?
The New York Times (Dec 9 2010)
How Much Instability Is Too Much? Chad Batka
Will Oldham, performing as Bonnie Prince Billy at Town Hall on Wednesday night, spent a lot of time standing on one foot: hopping, swinging his left leg, tucking it up under him like a stork. Perhaps, as he does in his songs, he was testing just how much instability he could get away with. He never toppled.
On about two dozen albums since the early 1990s Mr. Oldham (who has also recorded under his own name, as Palace Brothers and as Palace Music, among others) has staked his own territory within Americana: a zone of countryish twang and diffident but tenacious vocals, of pain and longing, of madness and glimpses of redemption, of irregular structures that unravel and pull themselves together, again and again. The songs linger and then lurch, skip beats or add them; they move at their own wayward pace, sure of their intent.
Bonnie Prince Billy's current collaboration is with the Cairo Gang — that's the guitarist Emmett Kelly, who wrote the music behind Mr. Oldham's lyrics for their 2010 album together, "The Wonder Show of the World" (Drag City). They have obviously studied the Grateful Dead: not the upbeat, head-bobbing jam band but the glacial Dead of songs like "Attics of My Life." Their slow-motion melodies and arrangements crest and ebb, coalescing in close-harmony choruses and easing apart, with each song emerging as a series of casual incidents. Onstage, Bonnie Prince Billy and the band ambled through songs from the current album and selections from Mr. Oldham's long catalog. The guitarist Matt Sweeney, who wrote music with Mr. Oldham's lyrics when they collaborated as Superwolf, showed up to add guitar on Superwolf's "Only Someone Running."
In his high tenor Mr. Oldham sang tales of betrayal and reconciliation, of darkness and occasional light, of the power of music and, against odds, the persistence of love. And the music told a parallel story, one about camaraderie that wanders through various ups and downs, but never wavers.
Bonnie Prince Billy and the Cairo Gang performed in suits and ties, like a classic country band. They also performed as the opening act, the Babblers, wearing patterned one-piece hooded pajamas and sunglasses, illuminated onstage mostly by table lamps and some Christmas-tree lights.
The Babblers have a very specific repertory: the songs, in order, from "Babble: Songs for Lonely Lovers," a 1979 album by the prolific, sometimes primal, sometimes whimsical English songwriter Kevin Coyne — one of Mr. Oldham's models — and Dagmar Krause. The music romped through garage-rock, pop-rock shuffles and near-punk, giving the singer Angel Olsen a chance for some torchy wailing. And the songs were about love, death, insanity and sunlight. They fit right into Mr. Oldham's universe.
Brooklyn Vegan (Dec 9 2010) Check download, videos and MP3 on this page too
The Babblers are Will Oldham's mysterious new group (who opened for Bonnie Prince Billy on tour)
"The Babblers turned out to be the alter-ego of the Bonnie "Prince" Billy lineup. Dressed in sunglasses and one-piece pajamas with hoods, the six band members ambled onto a mostly dark stage that was adorned by a handful of small table lamps and a vertical trellis of white Christmas lights. One could have easily taken this for some sort of silly dalliance, but in fact, it's a rather complex conceptual project: The group's name is a reference to Babble, an obscure, rock-opera-ish album from the late-70s by the late British outsider artist Kevin Coyne and German singer Dagmar Krause. The hour-long set was an in-sequence performance of the entire Babble album, with Oldham and Angel Olsen, as "Angela Babbler," in the lead vocal roles." [The Thread]
The Babblers opened for Bonnie Prince Billy at Town Hall in NYC last night (12/8). We have a full review coming. The above-quoted review is from an earlier Babblers show. The above MP3 is believed to be a studio version of a Babblers song aka Will and band covering Kevin Coyne & Dagmar Krause, but you never can really know.

Uprooted Music Revue (Dec 10 2010)
Live: Will Oldham's The Babblers, 12/8/10 at Town Hall, NYC
Without any non-Oldham opening act, The Babblers, Mr. Oldham's new project with singer Angela Babbler (Angie Olson), launched into their performance of Kevin Coyne and Dagmar Krause's entire 1979 album, Babble. The Babblers would later exit, and re-emerge, as Bonnie Prince Billy (Oldham) and his band. The members would shed pajamas for formal attire, and would proceed to deliver an expertly and gracefully performed selection of Oldham's work.
As the house lights slowly dimmed last Thursday night, six figures took the stage of Town Hall, all wearing camaflague one-piece hooded pajama suits, four of them in blue-white ones, and the other two in red ones. As the suited figures nonchalanty turned on a collection of small lamps to light the stage, and took their places among their instruments, it was clear that the evening was clearly going to be directed by Mr. Oldham, in a way only he could truly orchestrate.
Hooded pajama onesies aside, it was an enthralling set by the band. "Are You Deceiving Me?" elegantly opened the set with Mr. Oldham's distinctive and haunting vocals, along with the sweeping and gentle accompaniment of piano, bass, and guitar. Angela Babbler then sang the pounding "Come Down Here", which was followed by the rocker "Dead, Dying...Gone".
My biggest impression was how effortlessly The Babblers balanced their set stylistically, showcasing each individual song's power. The country bounce of "Stand Up" was immediately followed by the eerie and eruptive number "Lonely Man". The duet of "Sun Shines Down On Me" was bridged by "I Confess", to Babbler's (Olsen's) shouting, building upon the awesomely commanding "Sweetheart". Oldham's rocking "Shaking Hands with the Sun" prompted the man to gleefully jump off stage and shake hands with the seated guests in the darkened orchestra section of the venue.
As Oldham and Olson continued to alternate singing duties throughout the evening's set, the band expertly breezed across multiple musical styles, giving each song it's own distinct identity. The gentle lullaby of "My Mind's Joined Forces", the balladry of "Love Together", and the set's minimally and masterfully beautiful closer "It Doesn't Really Matter/ We Know Who You Are" rounded out an incredible performance.
My takeaway from their first New York appearance was how much the band really suits Mr. Oldham, allowing him to stretch out with Olsen and the musicians, making his distinctive voice to be an ingredient, playing as part of the collective. I would hesitate to call this a "Mr. Oldham side project". It just wouldn't do the act justice because all of the players brought so much to the table with their contributions. Mr. Oldham was an equal among his partners on stage. In my opinion, the funny pajama suits helped to present the group as a singular force, with a unique identity.
Sonic Smörgasbord (Dec 12)
Another alter-ego of Will Oldham, revealed
This will be going up on Brooklyn Vegan, but until then… here it is.
Bonnie 'Prince' Billy and The Cairo Gang + The Babblers – Town Hall – December 8thBy this point, it's no secret that Oldham likes to keep things interesting. The prolific singer/songwriter has collaborated with a myriad of talented musicians (Tortoise, Scout Niblett, Matt Sweeney), performed/recorded under a range of monikers, and has even tried his hand at acting (Old Joy, Wendy and Lucy).
His musical act evolves so rapidly that the surprise of the evening at Town Hall came not during the main act when he played with the talented backing band The Cairo Gang, but during the mysterious opener's set. Earlier in an interview when asked about the band he shared a bill with, Oldham responded nonchalantly that The Babblers were simply an "obscure" band from Shreveport. But within seconds of seeing the group (and hearing the two vocalists), it became apparent that they were actually just a wild permutation of the main act, led by Oldham himself.
With his arm outstretched above his head and his eyes cast heavenward, Oldham's alias had more than a passing resemblance to a cult leader. But instead of matching Reeboks, he and his backing band wore sunglasses and one-piece pajama suits (complete with a zipper, hood, and footsies). The stage itself was decorated accordingly with a mismatched collection of bedroom lamps.
Given Oldham's involvement, The Babblers of course had that characteristic love it or hate it Bonnie 'Prince' Billy twang, but the songs were also quite distinct from Oldham's lengthy discography. Female vocalist Angel Olsen sang songs with a thrilling intensity as if her adopted persona gave her more confidence, freedom, and creative power. Olsen was a joy throughout the evening, but her role in The Babblers really let her shine since it occasionally gave her reason to exchange her smooth, rich vocals for a no-nonsense battle cry. "Sweetheart, Sweetheart, let's get it together!" she shrieked in desperation during one song. Upon witnessing Olsen's sudden transformation, the crowd broke the polite silence perpetuated by the fancy theatre with enthusiastic cheers. Together on stage, Oldham and Olsen were like cool criminals. There was a perverse quality to their back country gospel rock that made it mesmerizing to witness.
In recent weeks, the baffling story of The Babblers has been slowly unfurling. One theory holds that The Babblers project was modeled after the pre-existing work of Kevin Coyne and Dagmar Krause, and after comparing last night's notes to the track listing for the British duo's album (conveniently titled Babble), this definitely seems to be the case. The Babblers played the entirety of Babble in sequence.
The website includes a mash-up of some audio from the show
Following the rousing set by The Babblers, there was a quick costume change and Oldham and his band emerged once more – this time under the guise of a different name. Everything was back to normal. (If your definition of normal allows for Oldham's eyeliner, fancy suit/do-rag combo, awkward dancing, and weird tics – that is.)
Bonnie 'Prince' Billy and The Cairo Gang were definitely not as volatile as The Babblers (had Oldham one-upped himself?), but they were still compelling to watch. In her becoming black dress, Olsen charmed the crowd once again, even if her vocals were more subdued for the second half of the evening. After such an intense display earlier, I'm impressed she could continue to sing so beautifully.
Though the majority of the set was lifted from the group's recent collaborative album, Wonder Show of the World, Oldham also included a handful of older tunes, including "Only Someone Running" (which featured Matt Sweeney on guitar) and the breathtaking "Cursed Sleep." They concluded their encore with "Go Folks, Go," which allowed Oldham to retain the position of charismatic religious fanatic once more as he echoed the song's title repeatedly, as if delivering a benediction to his receptive crowd of followers.
I don't think the Town Hall staff knew what they were getting into when they booked Will Oldham, but I'm certainly glad they took a chance and surrendered to the crazy pajama'ed gang and its fearless leader.
The Indie Handbook (Dec 11 2010)
The Babblers, live in Columbus bt Eric Robertson
It's difficult to photograph a band in lamplight. Then again, it's impossible to conceive of The Babblers without it. Eschewing traditional lighting and triumphal entry, the band embarked upon their set the way they arrived in Columbus: slinking on stage in near-darkness without introduction, content to let the music bring the house to its feet and burn it to the ground.
It was something of a surprise show from one of the latest acts to spark some buzz among the musically gregarious (mostly intermingling murmurs: 'what just happened?' and 'who are they?'). We all knew Will Oldham would be there. But now, after witnessing The Babblers first hand, it is embarrassing to admit that his was the name which enticed me out into the frozen December night—so embarrassing, in fact, that I will no longer mention the names of any of the six Babblers.
From the moment they lit the first floor lamp, to the extinguishing of the final fairy light, it was clear that The Babblers were about the experience: that experience being the performance of Kevin Coyne and Dagmar Krause's 1979 album Babble, in its entirety. The album, already constructed with drama in mind, is only enhanced by the interpretation of half-a-dozen top notch musicians fully capable of (and committed to) extracting each bit of intensity from the male and female traded vocals, sudden operatic dynamic changes, and every filthy groove in one hour's time. And the final result is something that inhabits the magical dreamworld that lies between Patsy Cline and The Sugarcubes.
And there, among the lamplit mess of urban-camo hooded footie pajamas and oversized dark sunglasses, I, too, was left with the same ruminations folks of my ilk have been entertaining all over the Eastern half of the United States for a fortnight now. What had I witnessed? I'll admit, given the time of year, the weather outside, and the trellis bedecked in fairy lights standing center-stage, there is a certain temptation for the Romantic enthusiast in me to declare it some sort of Christmas miracle. But, for better or worse, millennial cynicism has cut us off from tasteful hyperbole and I'd hate to cheapen the experience. The details I had going into the show were fuzzy to begin with. Witnessing The Babblers in person only confuses the matter. And I think it's better that way.
[more photos here]
sedgwickstudio.com (Dec 13 2010)
You've Still Got Your Mind, by Ashley
An excessively musical week. On Wednesday night, team Sedg hit Town Hall for an epic Will Oldham show, featuring the Cairo Gang. The Babblers, comprised of Will and the aforementioned Gang, opened bombastically, clad in hooded camo onesies and topped off with the sort of angular sunglasses you used to get gratis at Pizza Hut in the early nineties. They covered the 1979 album Babble by Kevin Coyne and Dagmar Krause. The proper Will Oldham and the Cairo Gang part was a bit less frenzied and high-concept, but equally good and maybe even better. This vocalist, Angel Olson, killed it, switching from a lullaby lilt to a scraggly gasp. And then when Matt "Sweendog" Sweeney came out and played "Only Someone Running"….no words.
Wild Weekend (Dec 18 2010)
Welcome to take 45 of Wild Weekend, the last edition of 2010. In store this week amongst others: true American Music courtesy of the Blasters, sweet rockabilly with Johnny & Dorsey Burnette, hot flamenco, and a track from an album Bonnie Prince Billy is extremely fond of: Kevin Coyne & Dagmar Krause´s Babble. Next week will see the glorious For The Sake Of The Song albums of the year extravaganza, so be prepared. In the meantime, just have a wild one.
My man Bonnie Prince Billy is playing around with a band called the Babblers at the moment, covering the underrated Kevin Coyne & Dagmar Krause collaboration Babble in its entirety. Why, you ask? Listen to the fine Sun Shines Down On Me and you just might get it. It´s time for a Kevin Coyne revival, folks! And now for some sad news just in: Don Van Vliet, the incomparable Captain Beefheart, has died. He was a true original and an inspiration to many. Miss him.
Best Live Show In Which My Friend's Brother Was In The Band So That's How I Got A Ticket – Bonnie Prince Billy and the Cairo Gang, 12/8/10, Town Hall
The only thing stopping me from writing this show up in full was the intense, sublime WEIRDNESS of the performance. The opening act which was actually the main act in costume, lit by living room lamps and performing a meticulous cover of an entire album from 1979 by someones named Kevin Coyne and Dagmar Krause. It just got weirder. Will Oldham, aka Bonnie Prince Billy, has a quavering tenor voice that sometimes can get beefy and sometimes cracks like reeds, and he hops around and stands on one leg when he sings. The band throughout the entire 2-some hour show walked this line between sounding totally sloppy and sounding intensely, practicedly, studiously sloppy due to their extreme rehearsed tightness, with wiry guitar lines and weaving harmonies and volume swells, and then Kid Rock's latest guitarist came out with a mirrored guitar, and I was just, like, whoa. Just, whoa. See 'em if you can, before whatever strange pocket of the musical universe they've been peering into swallows them up, leaving behind just the barely audible wheeze of keys player Ben Boye's harmonium.
Live: Bonnie "Prince" Billy at Radio-Active Records, May 30 2011
We are not exaggerating when we say you could literally hear a pin drop when we arrived at Radio-Active Records shortly after 7 p.m. last night. That was just in time to catch a clean-shaven Will Oldham -- AKA Bonnie "Prince" Billy -- belting out a hearty three-part chorus with his tour mates Emmett Kelly -- AKA the Cairo Gang -- and Angel Olsen.
Radio-Active was certainly more like a library than a record store this night. We tiptoed our way to the back of the shop as indie folk star Oldham completed "The Sounds Are Always Begging" (off his latest full length, recorded in collaboration with Kelly, The Wonder Show of the World) with the most delicate timbre.
Performing strictly acoustic without the aid of microphones, Oldham's autumnal voice had the crowd transfixed. This was the most engaged, least distracted, and easily the quietest crowd we have ever witnessed at Radio-Active. Considering that crowd's size -- people packed like sardines in the vinyl stacks and almost lined up out the door -- it was no small feat on Oldham's part.
Oldham's newest cohort, Angel Olsen, took a turn in the driver's seat on "Come Down Here," an exquisite cover of British underground singer/songwriter Kevin Coyne's standout track from his seminal 1979 record, Babble. Performing with a slight yodel at the end of every verse, Olsen made the song her own with a haunting ethereal cadence. Olsen boasts aching, timeless pipes that sound like they were lifted somewhere between Tin Pan Alley and Nina Simone, and Oldham has made an excellent choice teaming up with this splendid chanteuse.
All three joined in unison for a stripped-down version of one of Oldham's more gaudy numbers, "The Seedling." Even without the use of amps, the trio's warm harmonies filled the packed house perfectly well. All the while, Oldham walked around his side of the stage in a casual manner and would do these charismatic hand gestures as he delivered the next verse.
A few numbers in, Oldham and company opened up the floor for suggestions. Requests came from all directions, "Holly Home," "Death to Everyone," The World's Greatest" (an R. Kelly cover that Oldham's been known to perform live), and "West Palm Beach." After about three minutes of chaos, Oldham turned to Kelly and asked, "Did you hear anything good out there?" The three-piece settled on 2001's "Just to See My Holly Home."
Kelly began this one with the gentlest of guitar strums as Oldham sung the endearing chorus. About halfway through this song, the audience began to break its silence and sang along, albeit rather modestly so: "Just to see my Holly home/We will live just us alone/Safely in our holly home."
Wearing shades, a baseball cap, and a guayabera shirt, Oldham looked every bit the part of a tourist. He duly shared with the crowd one tourist fiasco that had occurred over the course of the seven-stop Free Florida tour. Oldham told of a boat ride the group took in the Panhandle, where a boat captain with an "unflappable visage" ran the boat aground, resulting in all of them having to be rescued.
Oldham then told the crowd that all of us will come to a point in our lives where "we can no longer do what we are born to do," before he broke into another subtle number that quieted the sizable crowd down to a coffeehouse intimacy. He then sang the verse, "And now I have to let my captain go," in charming creaky vocals.
A foot-stomping rendition of "Ohio River Boat Song" followed as the finale. It was certainly the most Appalachian-sounding moment of the night, as Oldham ended matters with a slight country twang throughout the melody.
Despite Oldham not unveiling local favorite "West Palm Beach" -- yes, we were one of those cheering for it as a request, guilty as charged -- everyone was all smiles exiting the store. Even the most casual of Bonnie "Prince" Billy fans seemed content. Heck, everyone got his money's worth, right?
A line of fans amassed next to the stage hoping to shake Oldham's hand, and many thank yous were expressed to Oldham for having graced us with this tour.
From the same show: Bonnie 'Prince' Billy At Radio-Active Records
Includes an amazing Come Down here sang by Angel Olsen (audio and video).
Monday night, looking like a recovering gambling addict in white pants, a white zippered guayabera, and black sunglasses, Bonnie "Prince" Billy treated a couple hundred hushed listeners to an hour of no-frills folk at Radio-Active Records in Ft. Lauderdale. Taking down cans of Modelo Especial throughout his set, the Kentuckian shared the stage with helluva guitarist Emmett Kelly (aka The Cairo Gang) and singer Angel Olsen, whose deeply wronged voice and 1000-yard stare infused the informal, unmiked performance with an intensity that eludes description. For his part, the Prince (known among friends as Will Oldham) swung from bared-teeth ferocity to soft sincerity ("Plead and beg and plead and beg and …") to casual curiosity ("Does anyone know much about the aquatic life around here?") to preacherly urging ("Go folks! Go forth! Go folks! Trust your brain!") in a free performance that deserved a bottomless tip jar.
BPB and company will play another gratis show — the last on their magnanimous Free Florida tour — Tuesday night at Sweat Records. As the videos below will confirm, you should definitely go. Make sure to check out our interview with Oldham to learn more about the man, the tour, and the way U.S. Customs deals with a vinyl smuggler.
Chicago-based songwriter Angel Olsen sang back up for most of the set, but she took the lead on this beautifully aching number, a cover of British singer-songwriter Kevin Coyne's "Come Down Here".
Matt Sweeney, musical partner of Will Oldham mentions Babble
2012 Oldham interwiew: "And Angel… I was trying to play some shows around this old record by Kevin Coyne and Dagmar Krause called Babble. I'd scoured the world's record stores for a number of years and finally found a copy in Sydney, actually. It was a record I had been fascinated by for a long time and I wanted to perform it, because I wanted to understand it and I thought the best way to understand it was to perform it. But it's a man-woman thing, very dynamic and emotional. I took a long time to try to figure out who could be a good counterpoint. Emmet ran into the music of Angel Olsen in Chicago and we got together and started playing that Kevin Coyne record. We've been playing music now for about a year and a half together. So the four of us are going to come to Australia and see what we can do about, you know, about making music."

Many thanks to Uwe Schillhabel, long-time Coyne AND Oldham fan, for helping with this page.
More info on Oldham on Leo's page.
PASCAL's KEVIN COYNE HOME PAGE